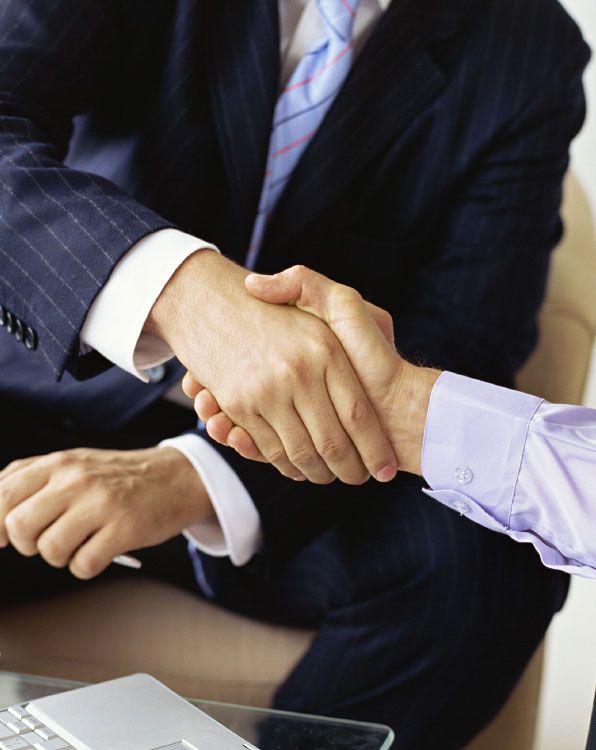 What it means to partner with your lawyer
At Hartley LLP we are ready to assume the risk of your lawsuit along with you.  Like the real world, our entire compensation is based on results, not hours.  Having this unity of interest with our clients in the results of our cases incentivizes us to work hard and maximize the value of our cases while ensuring we never leave money on the table.  In a word, it makes us and our clients partners.  That is why we don't want to you to hire us as your counsel; we want you to partner with us.
"Our entire compensation is based on results."
We are mindful of the potential for disruption that litigation can have on a company.  We go to great lengths to ensure that our clients are not distracted by the lawsuit, while at the same time communicating important events in the case. We feel that one of the most fulfilling moments in our practice as plaintiff lawyers is the moment clients trust us with their claim.  We value and respect that relationship. After all, you have a business to run, and its isn't litigating cases. That is our business.
Hartley LLP – Your company's plaintiff lawyers.
TESTIMONIALS
"Jason and I worked on a class action while I was at Smithfield Foods, Inc. He and his team identified several opportunities for our company to recover damages and helped us put together data and other evidence needed to pursue our claims. Jason was knowledgeable and helped make our case with minimal impact to the business. He was also fun to work with"
– Lisa Butler, Assistant General Counsel Smithfield Foods, Inc. (currently at Ferguson Enterprises)
"After Jason advised us that our suppliers were colluding on pricing, we worked with him to pursue our claims. As the case presented a bevy of obstacles, Jason presented his advice, all of which I took. Jason won the case for us. I have never had more competent counsel. I would engage with him again without hesitation."
– Jorge Burtin, Burtin Urethanes and inventor of Line-X
"I have worked with Jason on several different matters over the last ten years. He has consistently provided valuable, insightful and creative advice. In one instance he was able to save a very lucrative business deal by counseling against filing a lawsuit. Jason proved himself again and again to be a fierce negotiator."
– Mathew Fink, President, Comfort Keepers
"At an early mediation, defendants offered us a small settlement and promised they would never again offer more. I was initially unsure what to do, but I trusted my attorneys to do their magic. I rejected the early settlement offer and was very glad I did. Hartley LLP attorneys got me multiples more at the end of the case than the amount the defendants initially said they would never surpass. A great result!"
– Justin Spangler
"Jason and Jason worked with my existing lawyers to navigate the complex lawsuit. They had a clear command of class action law. They even obtained deposition testimony that was the basis for the court to grant me and the class summary judgment. I was very impressed with their knowledge, professionalism and performance."
– Travis Leighton
"I believed we had a strong case, but we had limited funds to pursue and action against a large biotech company with essentially unlimited legal resources. I was doubtful that we would find such a capable firm. However, through Covid-19 interruptions, an extended discovery process, battling expert witnesses, and obstacles a small company can't imagine when they begin the journey, Hartley was there in the thick of it. They kept the expenses to a bearable amount and were transparent to us in their handling of the case at every point, giving us the good and bad for every action, response, and decision point. With Hartley's game plan and case management we were able to achieve a favorable outcome. This is an exceptional group of people that you want on your side (You certainly don't want to face them.)"
– Mark Logomasini, President, BLS Pharma