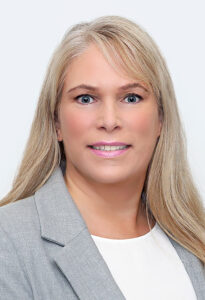 Teresa M. Jones
Teresa's practice includes antitrust, unfair competition, and consumer protection litigation with a focus on complex class action matters.
Most recently she worked at Heins Mills & Olson, PLC, where she represented plaintiff classes asserting violations of antitrust, securities fraud, unfair competition, and consumer protection laws.
During her career, Teresa represented plaintiffs in a number of antitrust class actions alleging anticompetitive conduct by pharmaceutical companies to delay entry of lower priced generic drugs into the market, including In re Lidoderm Antitrust Litigation, MDL No. 2521 (N.D. Cal.)(resulting in the September 2018 final approval of a $104.75 million settlement, a week before jury selection, representing one of the largest recoveries by end-payors in a federal "pay-for-delay" generic suppression case in more than a decade); In re Aggrenox Antitrust Litigation, MDL No. 2516 (D. Conn.) (resulting in July 2018 final approval of a $54 million settlement for the end-payor plaintiffs), and In re Lipitor Antitrust Litigation MDL No. 2332 (D.N.J.) (antitrust claims for alleged patent fraud, sham litigation and an anti-competitive reverse payment scheme on behalf of proposed class of indirect purchasers).  
She is currently working on In re Generic Pharmaceuticals Pricing Antitrust Litigation, MDL 2724 (ED Pa) (a massive nationwide case alleging that dozens of the world's largest drug makers conspired to raise prices, allocate the market, and prevent competition on commonly used generic drugs); In re Interior Molded Doors Antitrust Litigation, 3:18-cv-00718-JAG (E.D. Va.)and 3:18-cv-00850-JAG (E.D. Va.) (alleging that the two largest producers of interior molded doors entered into an illegal price fixing agreement to control the market for interior doors); and,In re Diisocyanates Antitrust Litigation, MDL No. 2862 (alleging a conspiracy to fix prices for MDI and TDI products, the precursor ingredients for polyurethane foam).
Teresa's prior experience includes some of the most notable antitrust cases in the country, such as In re Target Corporation Customer Data Security Breach Litigation (D. Minn.) (representing consumers against Target Corporation arising from one of the largest payment card security breaches in U.S. history); In re Domestic Drywall Antitrust Litigation (E.D. Pa.) (supply and price-fixing claims against manufacturers of gypsum wallboard); Fond Du Lac Bumper Exchange, Inc., et. al. v. Jui Li Enterprise Company, Ltd., et. al. (E.D. Wis.) (supply and price–fixing claims against manufacturers and distributors of aftermarket automotive sheet metal parts); In re Plasma Derivative Protein Therapies Antitrust Litigation (N.D. Ill.) (supply and price-fixing claims against manufacturers of plasma-derivative protein therapies); In rePolyurethane Foam Antitrust litigation, MDL. No. 2196 (N.D. Ohio) (price-fixing claims on behalf of a class of direct purchasers); Glaberson v. Comcast Corp. (E.D. Pa.) (antitrust claims against cable services provider on behalf of subscribers); and In re AOL Time Warner Securities Litigation (S.D.N.Y) (securities fraud claims on behalf of AOL and Time Warner shareholders, achieving a $2.65 billion recovery for the plaintiff shareholder class).
Prior to Heins Mills and Olson, Teresa was part of the trial team in a large antitrust class action lawsuit against a major software company which settled in 2007 after several months of trial for $180 million.
Teresa graduated magna cum laude from William Mitchell College of Law and is admitted to practice in the state courts of Minnesota, the U.S. District Court for the District of Minnesota, and the United States Court of Appeals for the Eighth Circuit. Teresa has held leadership positions in the Minnesota State Bar Association, Hennepin County Bar Association and American Bar Association.
Practice Areas
Antitrust
Consumer Protection
Securities Fraud
Bar Admissions
Minnesota, 1996
U.S. District Court District of Minnesota
U.S. Court of Appeals 8th Circuit
Education
William Mitchell College of Law, St. Paul, MN., J.D. 1996
Honors:  Magna Cum Laude
University of Minnesota, Minneapolis, MN., B.A. 1992
Honors:  Honors Major: Sociology / Criminology