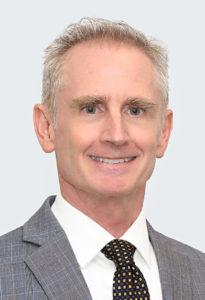 DYLAN MCFARLAND
Dylan brings a wealth of knowledge and experience to the practice of complex commercial civil litigation. Most recently he worked at Heins Mills & Olson, PLC, first as a partner and then as of counsel, where he represented plaintiff classes comprising individuals, governmental entities, and closely and publicly held corporations asserting violations of antitrust, securities fraud, unfair competition, and consumer protection laws. During his career, Dylan has first-chaired more than two dozen trials, and has briefed and argued numerous appeals in both federal and state courts.   
Dylan has participated in some of the nation's largest and most challenging cases. In the arena of securities fraud, for example, he was the principal brief writer for the plaintiff shareholder class in In re AOL Time Warner Securities Litig. (S.D.N.Y.), which achieved a $2.65 billion recovery for shareholders who allegedly suffered losses as a result of the merger of AOL and Time Warner. He played a similar role in In re Broadcom Corp. Securities Litig. (C.D. Cal.), which recovered $150 million for shareholders of a semiconductor manufacturer.
Dylan has also been involved in a number of antitrust class actions that have resulted in large recoveries. Examples include In re Municipal Derivatives Antitrust Litig. (S.D.N.Y.) (alleging bid-rigging of municipal derivatives by brokers and financial institutions); In re TFT-LCD (Flat Panel) Antitrust Litig. (N.D. Cal.) (alleged price-fixing by producers of LCD screens); In re LIBOR-Based Financial Instruments Antitrust Litig. (S.D.N.Y.) (alleging conspiracy by British Bankers' Association member banks to manipulate London InterBank Offered Rates); In re Payment Card Interchange Fee and Merchant Discount Antitrust Litig. (E.D.N.Y.) (representing opt-out merchants alleging conspiracy by Visa, Mastercard and their network banks to charge excessive fees for accepting their brand credit and debit cards); In re Lidoderm Antitrust Litig. (N.D. Cal.) (alleging anticompetitive conduct by pharmaceutical companies to delay generic competition with Lidoderm transdermal patches); In re Foreign Exchange Benchmark Rates Antitrust Litig. (S.D.N.Y.) (alleging conspiracy by international financial institutions to manipulate foreign exchange currency rates).
Dylan also worked on class actions arising in other areas of law, including In re National Hockey League Players' Concussion Injury Litig. (D. Minn.) (alleging negligence claims against the NHL on behalf of retired NHL hockey players for concussion-related brain injuries); In Re Target Corporation Customer Data Security Breach Litigation (D. Minn.) (seeking damages for Target customers caused by one of the largest payment card security breaches in U.S. history); Simmons v. Kemp (D. Minn.) (recovering a $100 million payment from HUD on behalf of the Minneapolis Public Housing Authority and Minneapolis Community Development Agency as part of a consent decree to remedy unlawful racial segregation in the original siting of public housing in Minneapolis).
In addition to his private practice, Dylan was an adjunct Professor of Law from 1997 to 2002 at the Mitchell Hamline School of Law in St. Paul, Minnesota, which has one of the top-rated clinical programs in the country. In that program he taught law students trial skills, appellate advocacy and legal writing.
Professional Recognition
Former "Super Lawyer," Minnesota Law & Politics
Former "Rising Star," Minnesota Law & Politics
"Litigation Star," Benchmark Plaintiff: The Definitive Guide to America's Leading Plaintiff Firms & Attorneys
Bar Admissions
Hawaii, Minnesota and New Mexico
U.S. District Court, Districts of Hawaii, Minnesota and New Mexico
U.S. Court of Appeals, Second, Eighth and Ninth Circuits
Education
Harvard Law School
J.D. cum laude      
Note and Comment Editor, Harvard Civil Rights–Civil Liberties Law Review 
Legal Writing teaching assistant
Harvard University varsity men's track & field and cross–country (one year)
University of Minnesota Medical School
No degree
University of Minnesota
B.A. summa cum laude
Phi Beta Kappa
Varsity men's track & field and cross–country
Memberships & Association
Member, New Mexico Bar
Member, Minnesota State Bar Association
Member, Hawaii State Bar Association